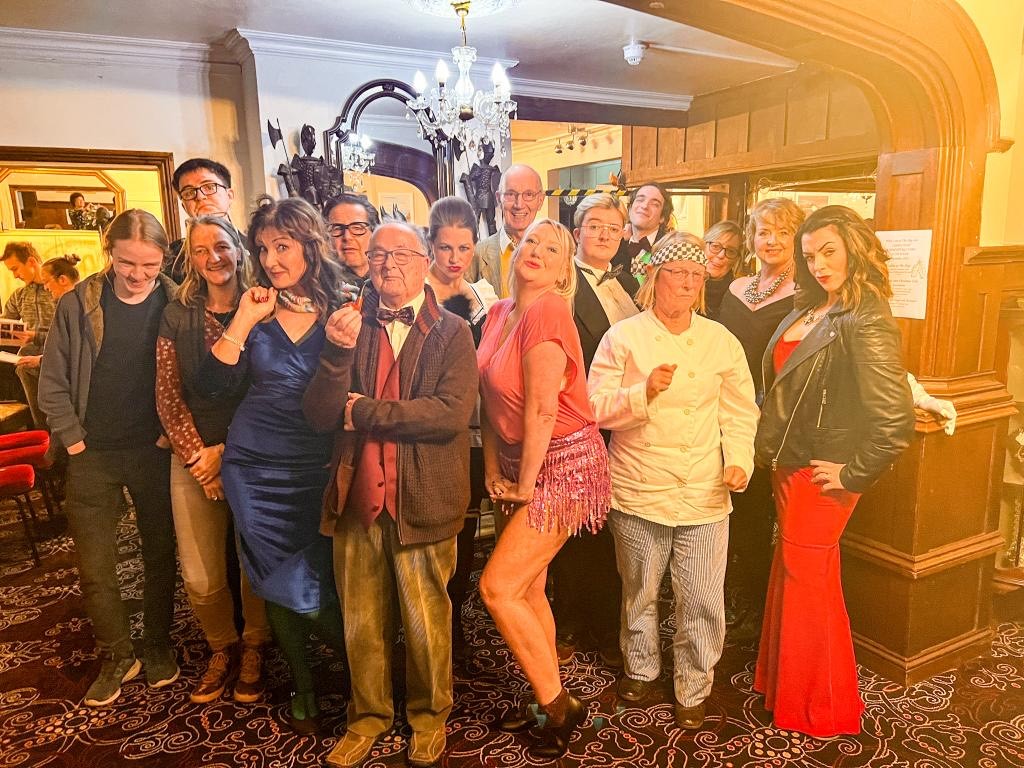 Cluedo!
An exciting few days in November 2022 at Shipinnarts, Ashford Hill!
Kingsclere Players under the clever direction of Jessica Craker-Knott performed Cluedo! A comedy Murder Mystery at The Ship Inn Country Hotel Ashford Hill. The gripping complicated plot unfurled and fooled us all! Lights going out, screams and gunshots were all part of the evening, as all suspects tried their hardest to protect themselves with a killer at large!
Very humorous and light hearted at the same time.Cluedo Dress Rehearsal Thursday night and then two full houses on Friday and Saturday, it was a very successful event.
It was special to see familiar faces in our audience and some new ones too. What a memory!! Well done Kingsclere Players!
For 2023 events, please look at our Website: https://shipinnarts.org/