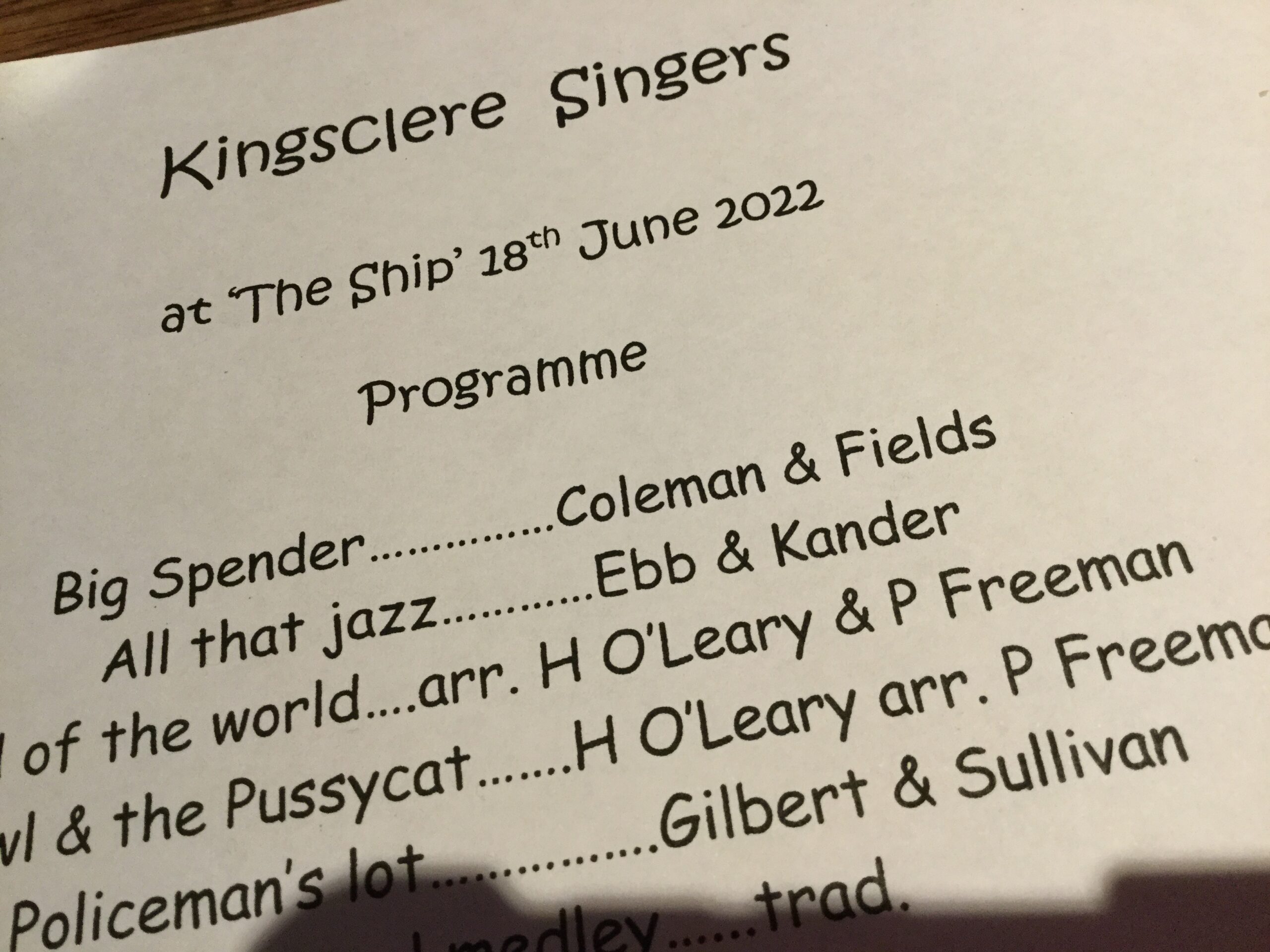 We had a heart warming and fun evening at The Ship Inn Country Hotel on Saturday 18th June 2022 with the Kingsclere Singers. Musical Director Hazel O'Leary chose a super collection of well known songs such as Big Spender and All That Jazz, and the audience joined in on numbers like Imagine, by John Lennon, Consider Yourself At Home, by Lionel Bart, and two patriotic songs, Jerusalem and Land of Hope and Glory. The choir did an moving encore of You Raise Me Up.
The atmosphere was lovely and the audience wonderful! The choir and friends had very kindly donated to make three hampers of special gifts for a raffle and raised £200 for the G2 Ward at Basingstoke Hospital.
Our next event is on Saturday 23rd July 2022 3pm – 5pm, "A Musical Cream Tea" – scones jam and cream and tea will be served while Angela Moore, local well known harpist will play her harp in the background.
Tickets are £12 and can be obtained directly from The Ship 0118 981 4504 or Eventbrite – we so hope you will join us.
Warmest wishes Georgi and Vanessa xx