A fabulous evening!!
Courtlye Music took the audience back in time at Shipinnarts, Ashford Hill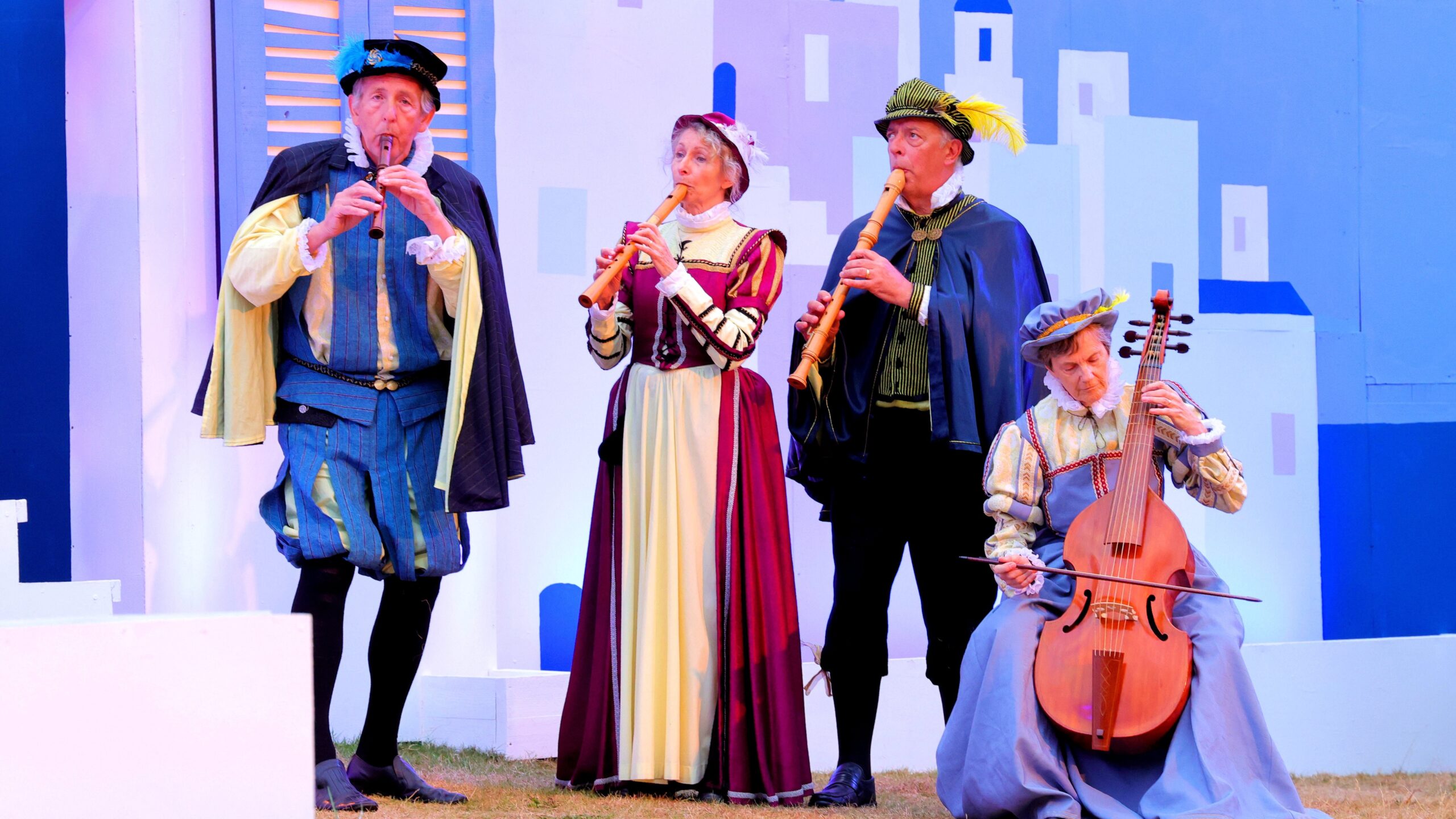 We had a fabulous concert on Saturday 15th April 2023.
Anita and Mark Felton, Gareth and Anne Jones from Courtlye Music, dressed up in Elizabethan dress and they took the audience on a historical journey, playing beautiful music from Dowland, Byrd, Thomas Morley, Thomas Ravenscroft and many more composers of the day.  They have many replica instruments from Shakespeare's time and sang beautiful songs, with exquisite harmonies and carefully placed dynamics.
 Jon Whitfield cleverly narrated the whole event with superb acting! and reciting! which cleverly connected the various pieces of music. It was brilliantly put together by Courtlye Musick. The audience could dress up with some of the hats, ruffs and cloaks they kindly brought along with them. The whole evening was very memorable and delicious refreshments were served. Thank you to all who came along.