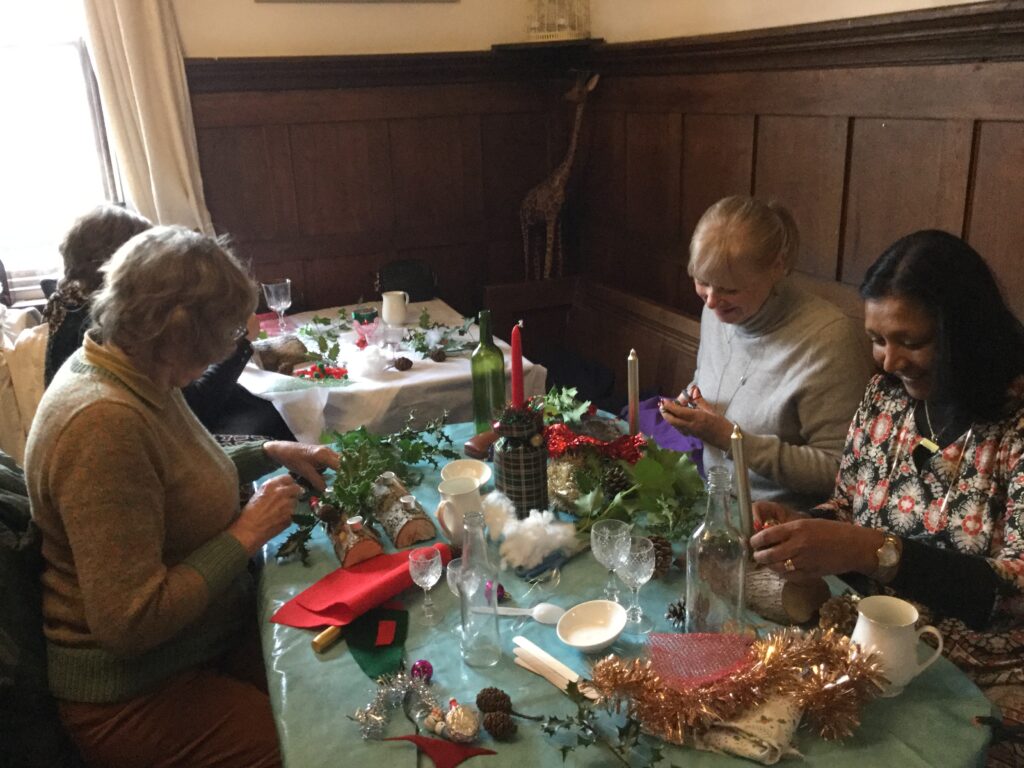 We had our very first Craft Event on Tuesday 13th December 2022!! 11am – 2pm
Such fun!! Thank you to all who came! We made our own Christmas table decorations. Hazel O'Leary bought in lots of material for us to use, foliage, candles, logs, glasses to paint and many Christmassy decorations!!
We then had a competition at the end to see who could make the most creative Christmas Tree decoration.
Coffee and Tea available. A hearty vegetable chilli made by Georgi for lunch!!
Thank you Hazel and Georgi for making this such an enjoyable 3 hours!
We are holding more Craft events through the year, please see our events list for 2023. Keep an eye out for what is coming up, it will change regularly!
Tickets are £5 and bring your own lunch for future craft events.