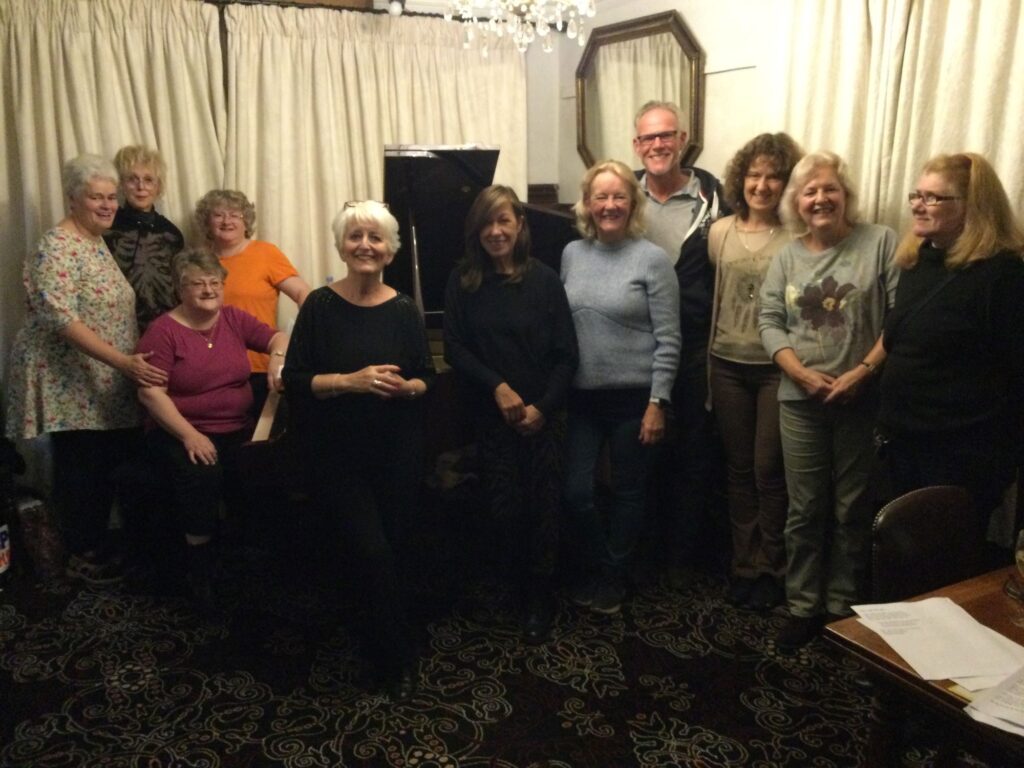 We all had a fabulous evening at the Singing Workshop with the amazing Hazel O'Leary! Such fun singing together and raising the roof at The Ship! Beautiful harmonies, call and response, sea shanties, fun rounds and a lovely handful of favourites after the break to sing as one.
We know Hazel will run another one next year, will promise to let you know the date once decided!
Well done to Alison on the keys, transposing tunes to fit our needs!
Thank you to all who came, you were absolutely brilliant! and we so hope you will come again.
Happy singing!!